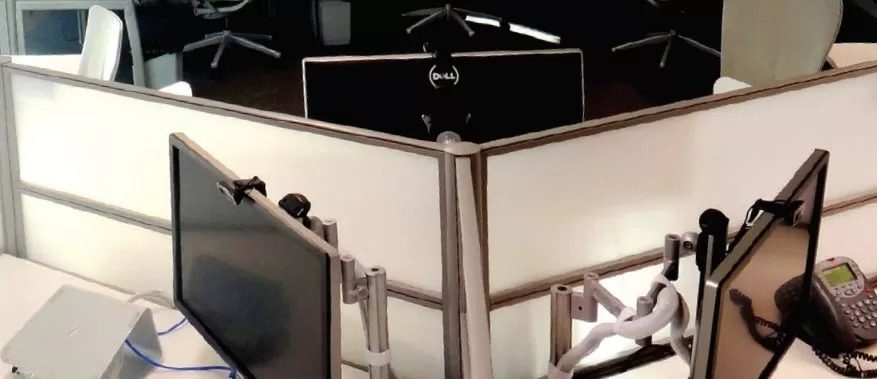 Integ was approached by Bene Office Furniture to collaborate in supplying solutions for Fairfax Australia's "Evolving Our Workplace" project – an efficiency-focused re-fit which moved the organisation towards an Activity Based Working approach. The project team discussed the specifications that a successful solution would have to meet and looked at possibilities within the Integ range.
The newly released BladeRunner Dynamic Monitor Arm was perfectly timed and installed in Fairfax's test environment alongside workspace solutions from other providers. Staff feedback across the three week test period was that the ease of adjustment offered an impressive step forward and Integ was chosen as the forerunner in meeting the project objectives. Integ were able to demonstrate that a modular engineered solution like the BladeRunner is much more than just a monitor arm or desk accessory – instead becoming a tool that provides ergonomics, space saving and productivity gains to end users throughout the business.
Going outside of the initial project scope, Integ also engineered a customised pole that allowed for greater flexibility and met the needs of taller staff members. The project has allowed for a streamlined, tidy and efficient office area and, looking to the future, Integ are currently negotiating to implement a similar solution in Fairfax's Melbourne head office.