Multiple monitor mount solutions
Display multiple monitors with our multi monitor mounts to increase workspace efficiency and de-clutter your desk to maximise the valuable real estate. Multimedia professionals, Designers, Editors, Trading Desks and Control Room environments will all achieve the productivity improvements that multiple monitors provide. The nature of our solutions (Modularity and the flexibility) enable you to properly configure the setup to match your unique technology requirements. 

Ergonomic triple monitor stands, mounts & arms
Standard of two monitors has become more common, how about the Triple monitor? The researchers found that two monitors increased productivity by 25 percent compared to single-monitor setups. Three monitors increase productivity by 35.5 percent.  Also Triple monitors are very popular nowadays among the gaming community.
Integ has a great range of triple monitor mounts either with power, data connections or with fast charge option. Also our Apollo Power+ options are capable of handling heavy duty monitors.
Triple Monitor Mount – Standard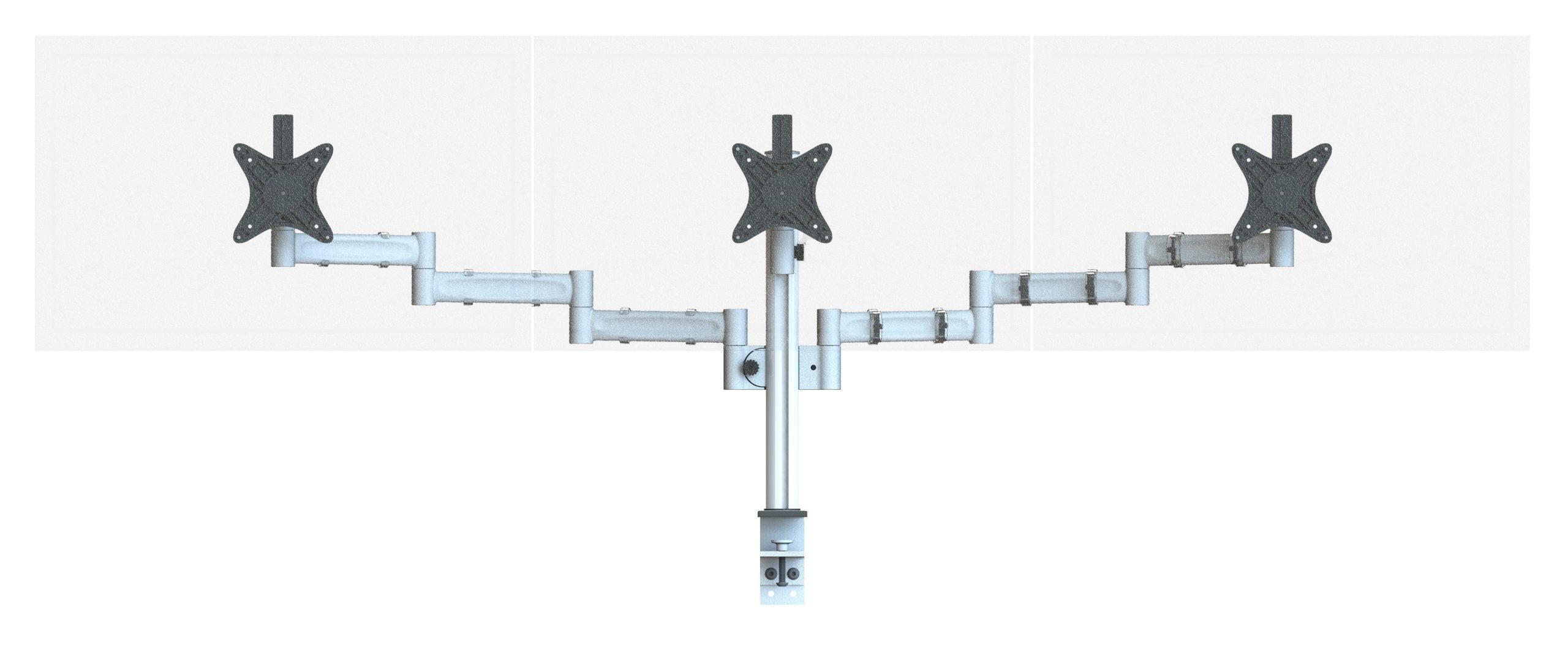 Triple Monitor Mount – Laptop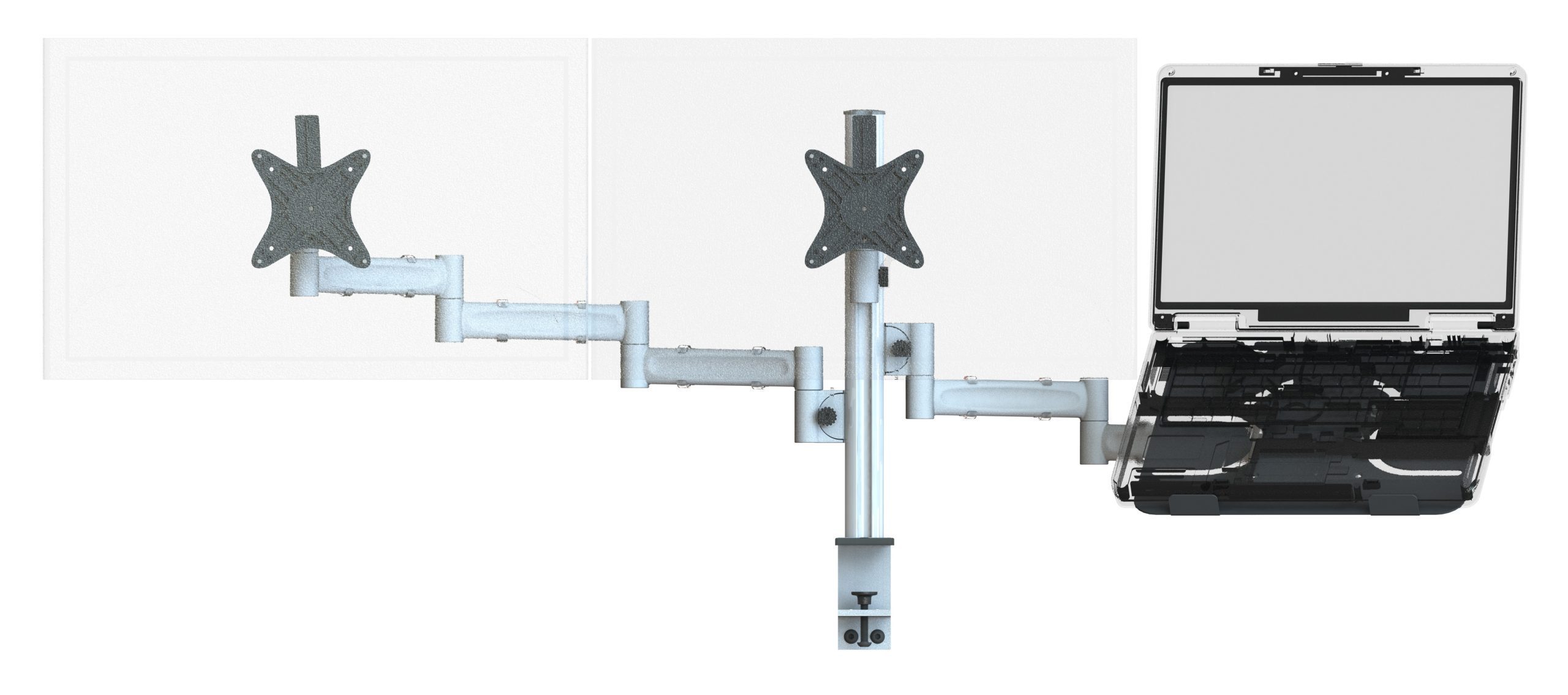 Triple Monitor Mount – For Extra Large Monitors

Monitor mounts for four/quad monitor solutions
People who multitask a lot on their PC, the ideal number of monitors is four.  Quad monitor set-ups are useful in workspaces such as Stock Trading, Video Editing , Business Analysis and Gaming. 
Integ Apollo Classic,  Apollo Power+ and A20 systems all are capable of quad monitor mounts. All of the systems are cable of either desk mount or wall mount with or with power and data options.   
Tip – but before you jump right in, you should check whether your computer has what it takes to handle four monitors. If your desktop PC features less than four video ports, it's impossible to connect it to four displays unless you buy a new graphics card or add some external hardware.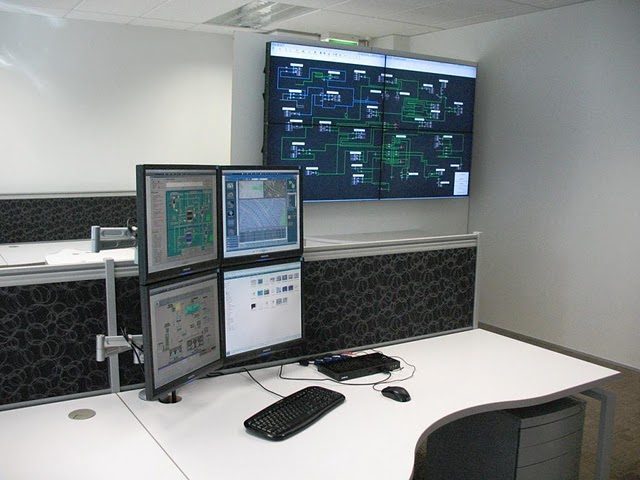 Quad Monitor Mount – Standard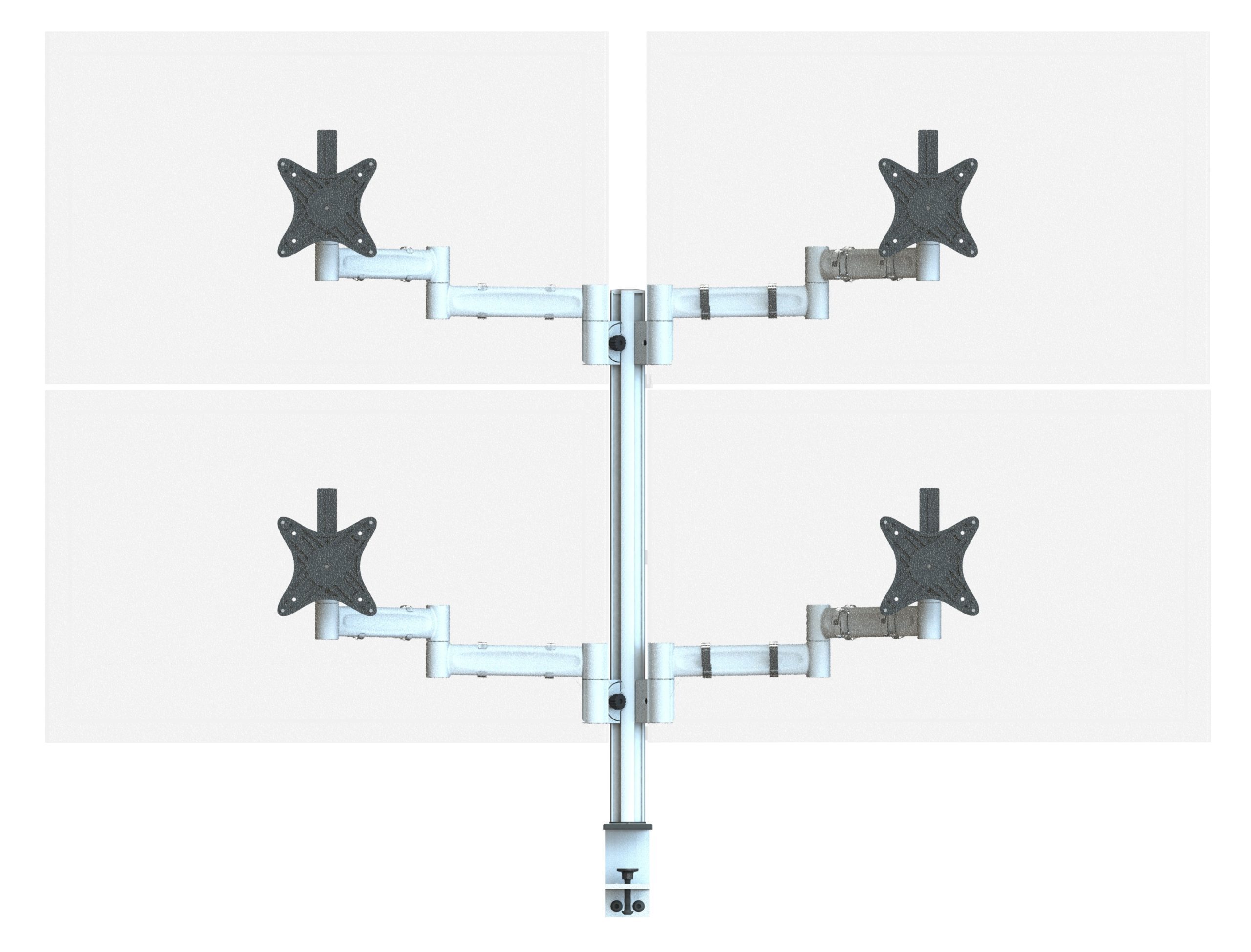 Quad Monitor Wall Mount – Power and Data Options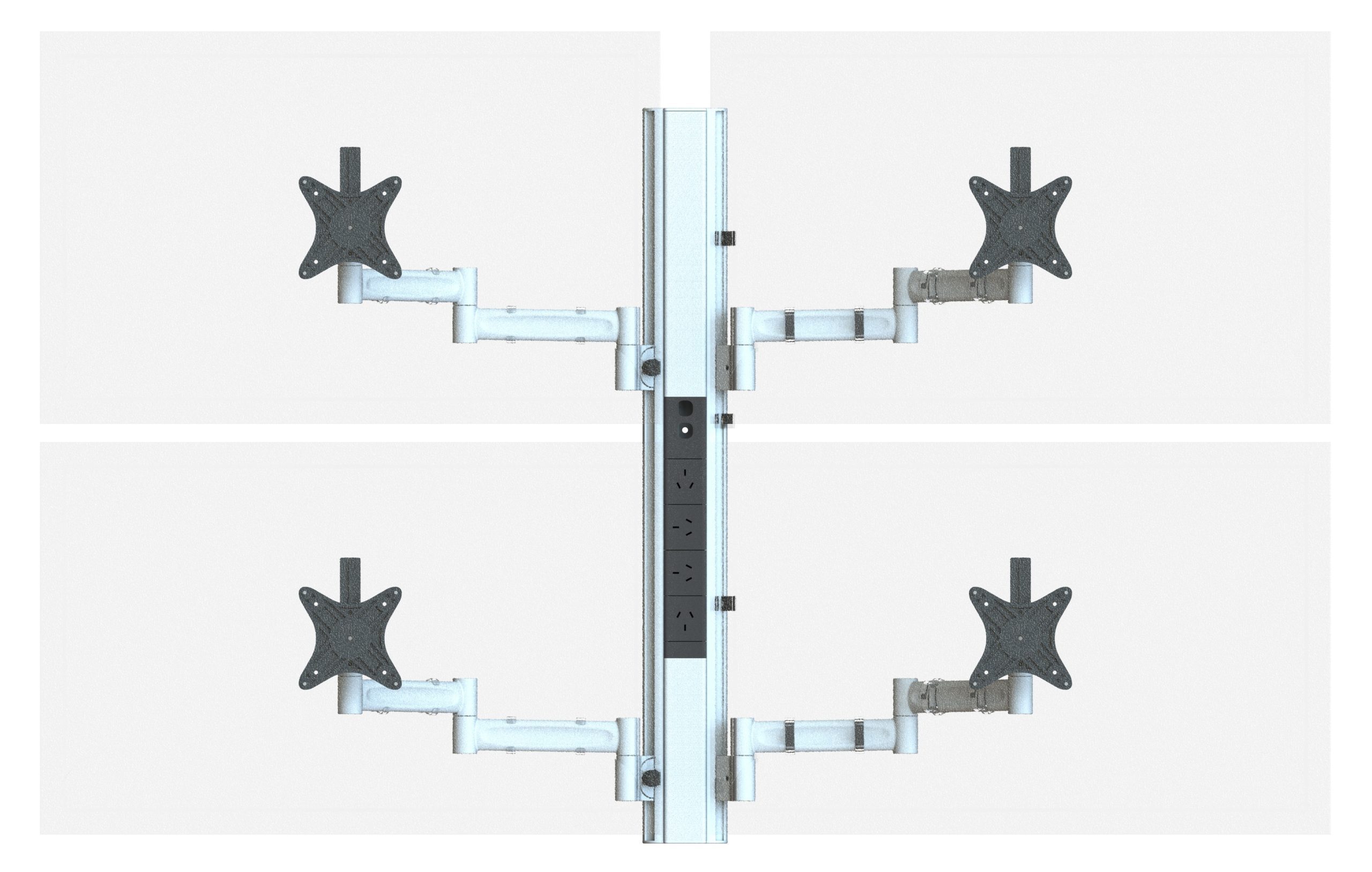 Standard Quad Monitor Wall Mount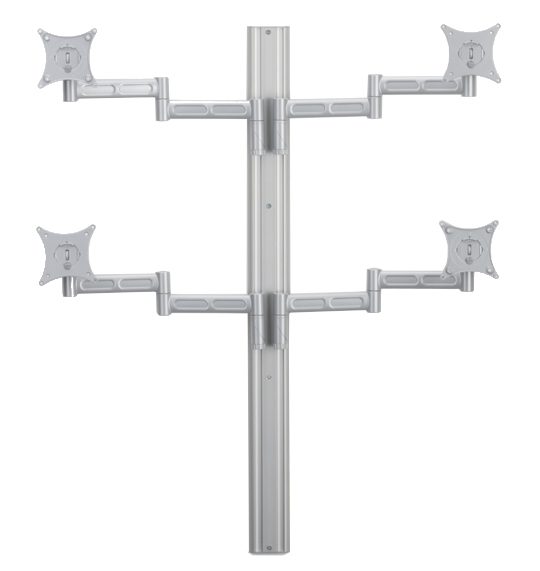 Desk Mounted Quad Monitor Arms with monitors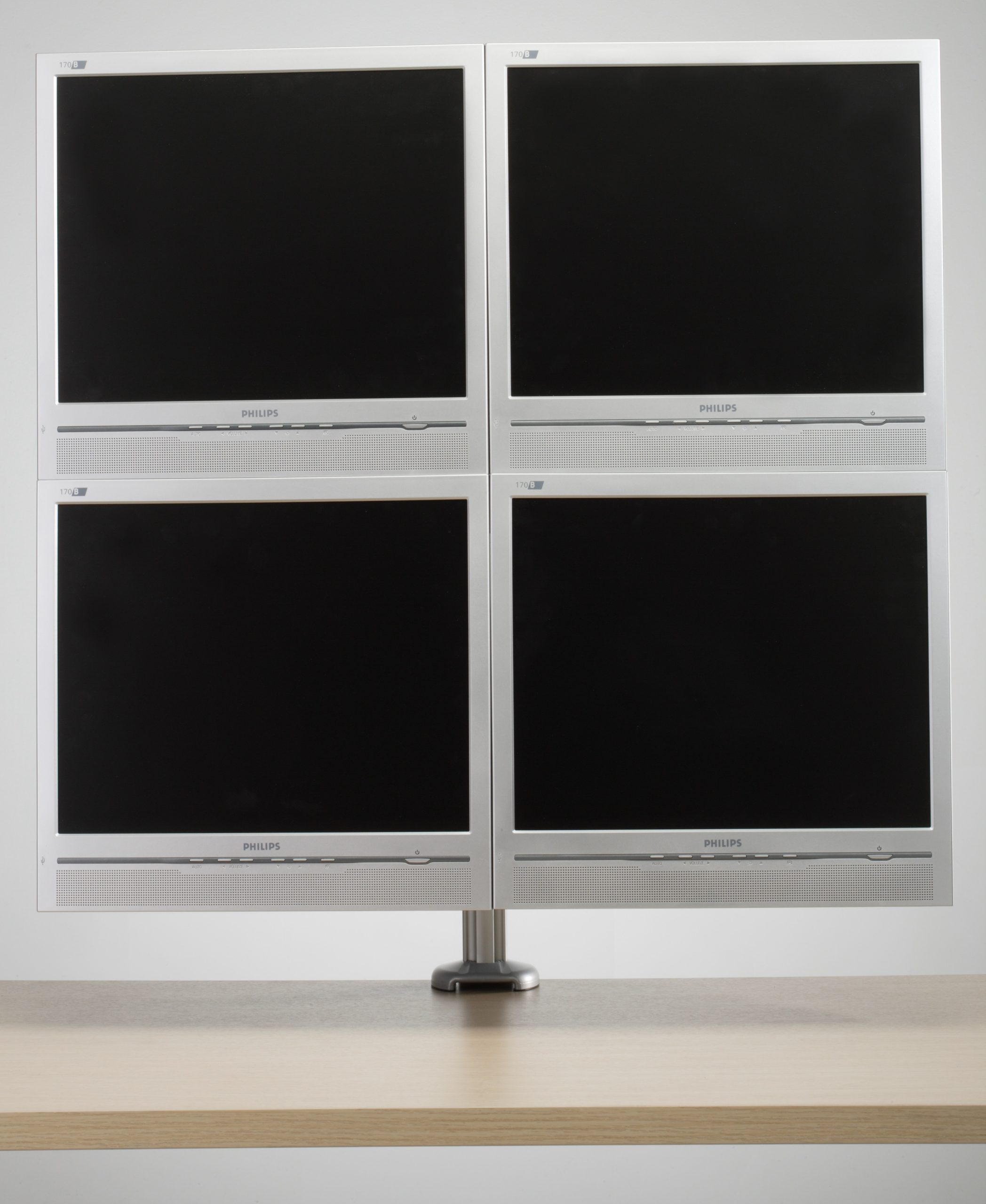 Multiple monitor mount solutions for more than four monitors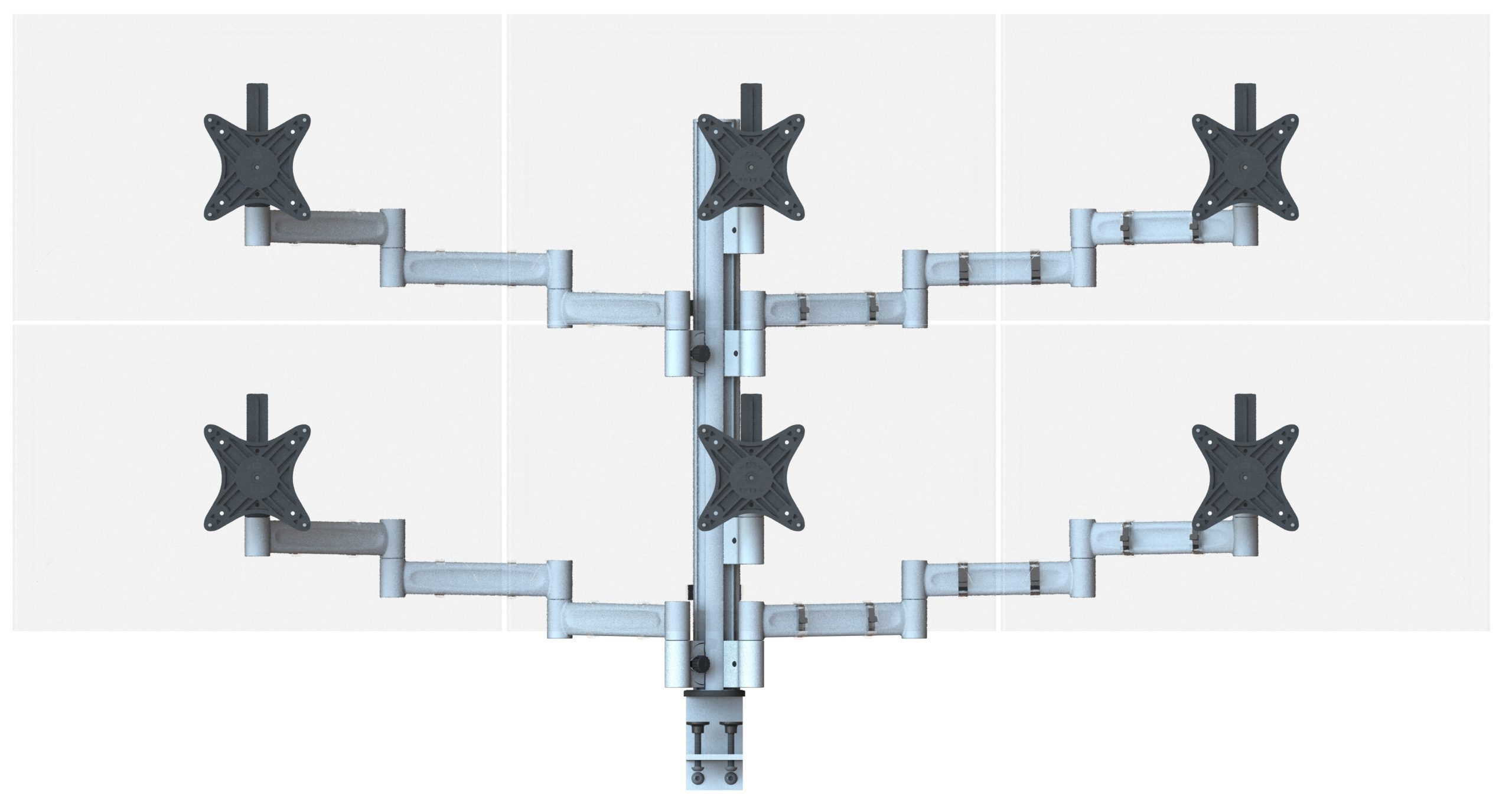 Mounting Arms for Eight Monitors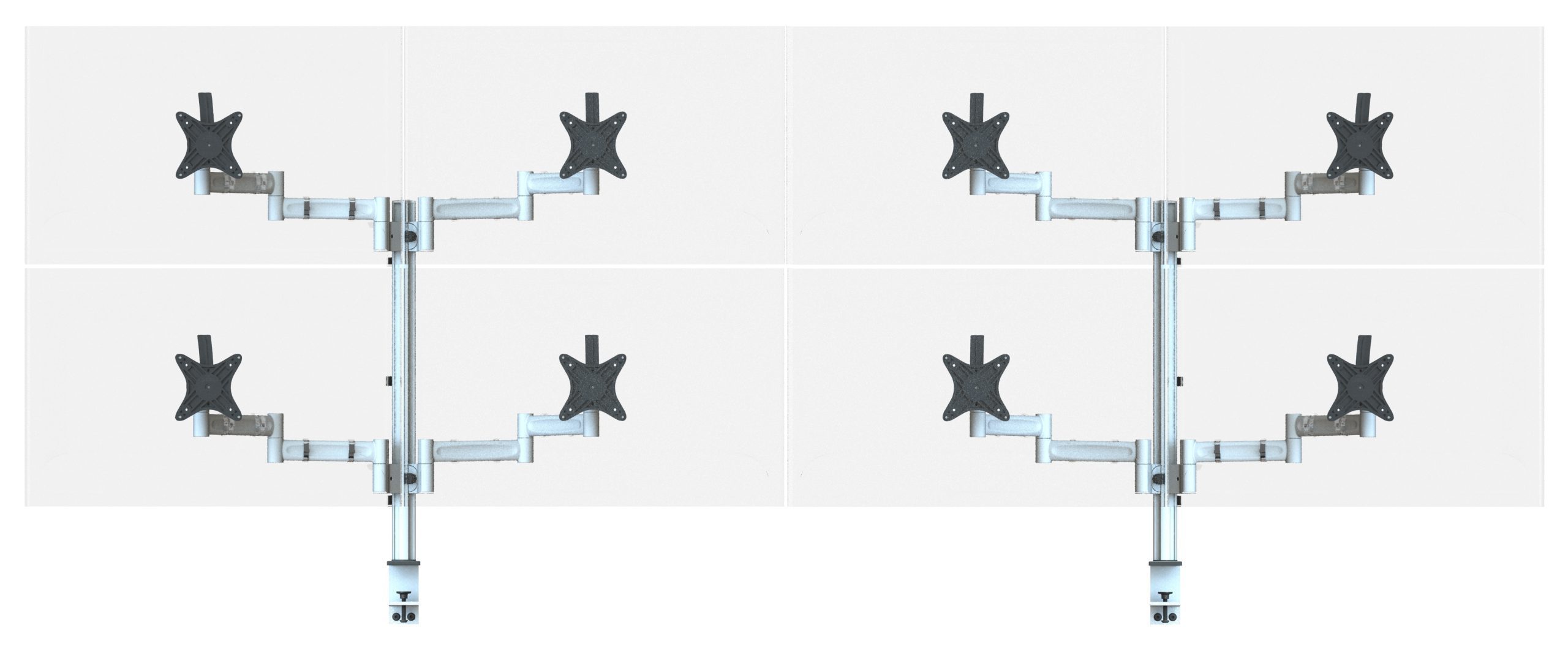 More options for when you need multi monitor mounts
Modularity and flexibility at its best.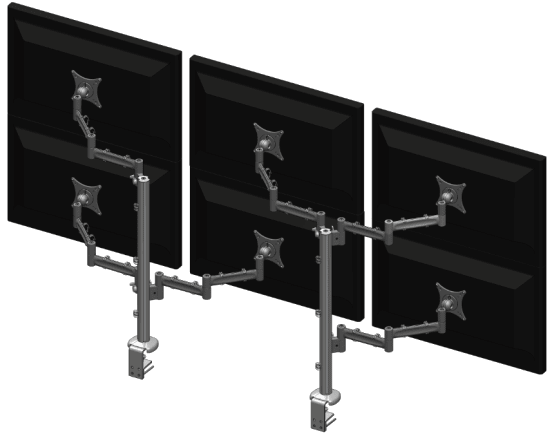 Six Monitor Mount – Extra Large Monitors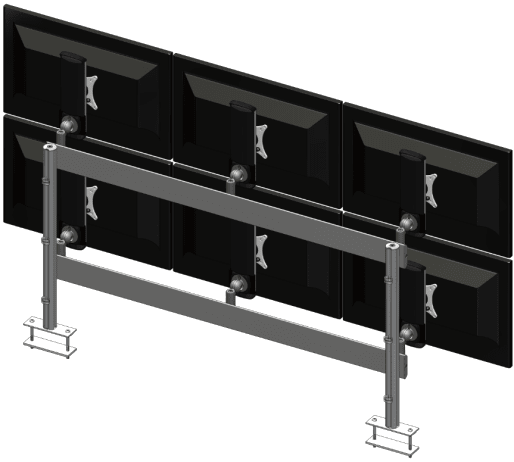 Six Monitor Mounts – Electric Height Adjustment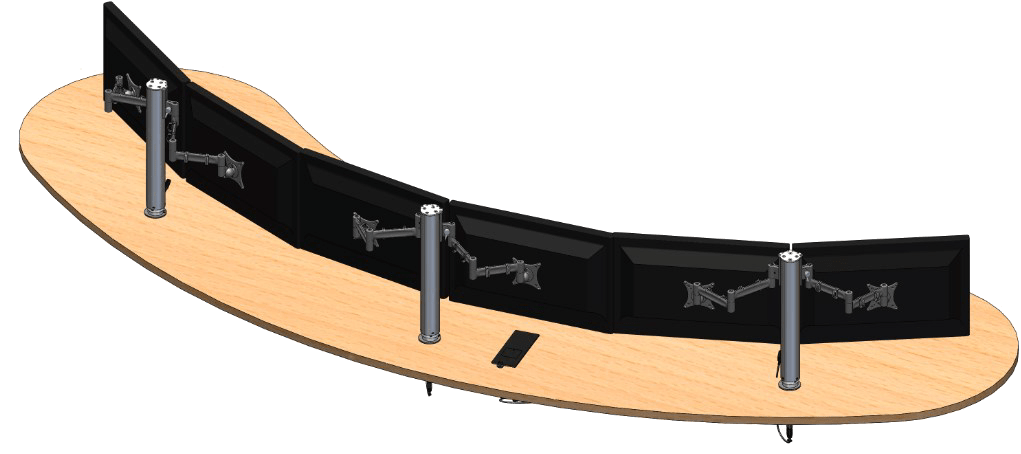 Nine Monitors – Triple Post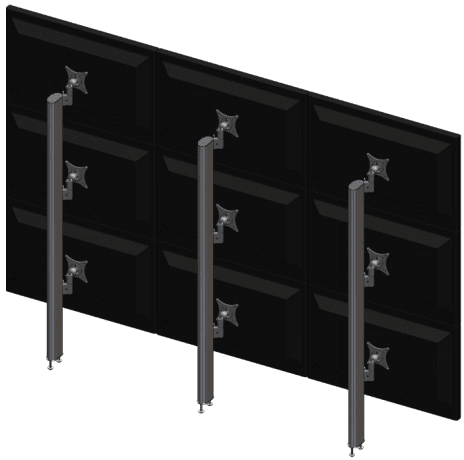 Twelve Monitors – Triple Heavy Duty Post